Photosynthesis and respiration by plants are major drivers of the global carbon cycle.
We study how expected future climates will influence plants' abilities to uptake carbon dioxide and, in turn, how this will alter expectations of future climate.
Measurements
We take measurements at a variety of scales to examine plant responses and feedbacks to climate change.
Measurements range from sub-leaf to whole plant, to ecosystem, to the globe.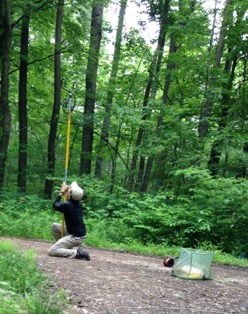 Photo: Using an arborist's slingshot to access upper canopy leaves in Southern Indiana.
We take our measurements under unmanipulated as well as wide variety of environmental manipulation in growth chambers, greenhouses, and the field.
The scope and scale of the measurements we take are guided by plant physiological and ecological theory as well as the models that are used to project future climate change.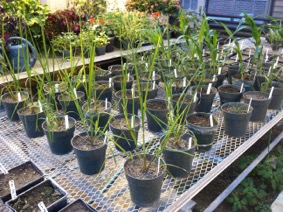 Theory
We (mostly) don't go measuring plants willy-nilly!
We use and develop plant physiological and ecological theory to guide our measurement and modeling efforts.
We are particularly interested in developing first-principle approaches for understanding physiological acclimation to environmental change.
Modeling
We are working to improve plant processes within climate models.
We take our measurements with these models in mind. To this end, we gather data on the processes simulated within large scale models.
After making model developments, we test these models using data and examine how improved plant physiology influences future climate projections.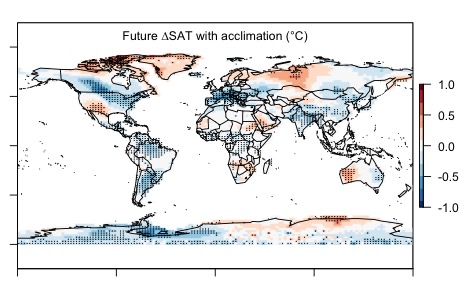 Figure: Change in future surface air temperature as a result of including temperature acclimation in a coupled model simulation. From Smith et al. (2017) JAMES.